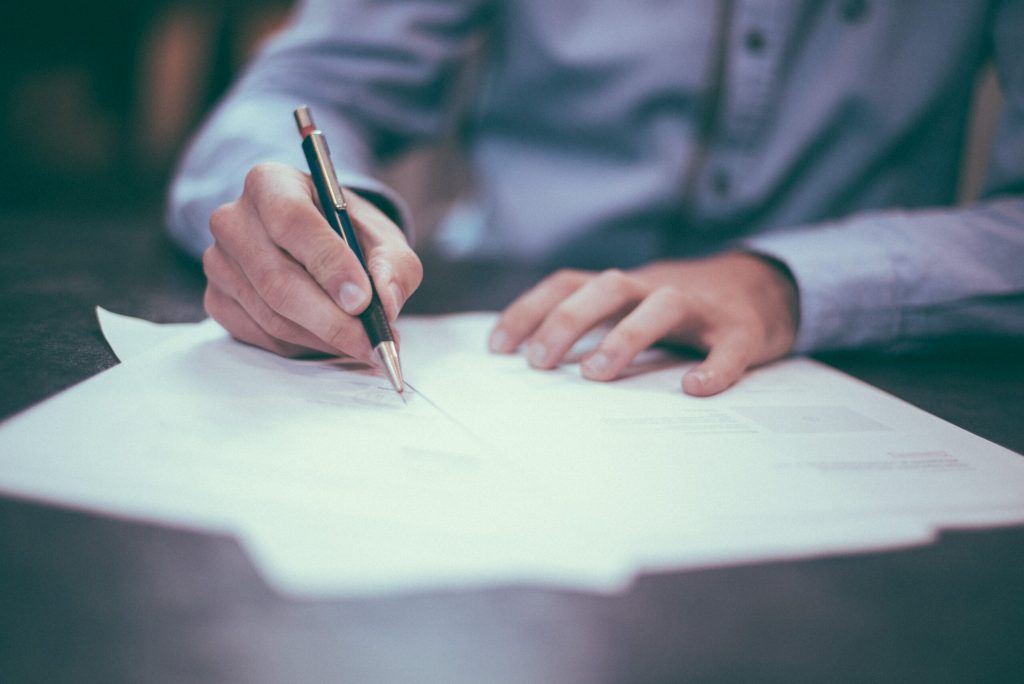 As a nonprofit, the goal of your business may not be to make a profit, but you're still a business and need to take steps to protect your property and organization from loss and liability. Don't be intimidated by the insurance market. While the insurance marketplace does include a variety of types, companies, and coverages, it's important for the success of your company's mission to have an understanding of this business basic. When you take a realistic look at the risks facing your organization, you'll find peace of mind and clarity. Because your company is unique, discuss your specific insurance needs and risk exposure with an insurance broker or agent.
Keep reading to discover useful insurance basics in this beginner's guide. Consider this your first step to assess what types of insurance your nonprofit may need to purchase to safely and responsibly operate. While there are many insurance types here, be aware that many of these can be bundled together in a business owner's policy (BOP). Bundling insurance reduces the complexity and cost for your company.
Directors' and Officers'/Employment Practices Liability Insurance
Many nonprofits recognize the importance of protecting management from lawsuits. Simply by the nature of heading an organization, employees in leadership are exposed to the threat of being accused of wrongful acts related to financial damages such as mismanagement of resources. That's why directors' and officer's coverage (D&O) is important. D&O insurance covers leadership from wrongful acts which are defined as a leadership team's breach or neglect of fiduciary obligations.
The most frequent type of this allegation in a nonprofit relates to managing employees and instances of possible wrongful termination or discriminatory hiring practices. Since protection from human resources issues is the most common need for D&O insurance, many nonprofits add employment practices liability. This additional coverage specifies risks associated with employment management protection including claims related to EEOC (U.S. Equal Employment Opportunity Commission) and sexual harassment.
General Liability
Overall, general liability insurance protects your organization from accusations that someone suffered bodily injury, property damage, or another type of personal injury from your property, operations, or products. Usually, you'll find several coverages included with a general liability package: general liability, professional liability, and abuse and molestation liability. These three all protect your organization, employees, and volunteers from lawsuits, but each is important for specific risk areas.
General Liability – For the overall protection of your organization from claims related to bodily injury or property damage, you'll need general liability coverage. This coverage also provides protection for personal or advertising injury claims.
Although volunteers are usually covered under general liability insurance, some organizations insure their volunteers separately through volunteer liability insurance. Purchasing this additional coverage allows your company to distinguish volunteer injuries from general liability claims. This separation protects your company's claim experience and your organization's available liability limits
Professional Liability – If your organization provides professional services or assistance, whether through licensed professionals or volunteers, your nonprofit should consider professional liability coverage which protects against lawsuits accusing your organization of poor direction and/or advice. Professional services include many categories including mentorship, counseling, life skills training, etc. In recent years, the accusation of errors and omissions related to services given has broadened. Be sure to review services your organization provides with an insurance provider to determine your risk in this area.
Abuse and Molestation Liability – This coverage is especially important for nonprofits who work with youth, seniors, or a disadvantaged population in general. As the name of the coverage implies, if someone connected with your organization is accused of involvement in an abuse or molestation incident, this coverage will provide defense and, if needed, claim settlement funds.
Not only does your organization need to protect itself with general liability coverage, but be sure that vendors and contractors that you work with also have this coverage. If you enter a close working relationship with any other business, consider asking to be added as an additional insured to their general liability policy.
Workers' Compensation/Accident Insurance
Workers' compensation insurance is most likely mandatory for your business. Although laws and requirements vary by state, and type/size of business, protect yourself and employees by carrying workers' compensation. If one of your employees is injured on the job or is diagnosed with a work-related illness, workers' compensation pays for medical expenses, disability, and death benefits.
Volunteers who are injured while volunteering for your nonprofit may or may not be covered by your worker's compensation policy depending on your state. If volunteers are not covered under your worker's compensation, you can purchase an additional accident insurance policy.
Property Insurance
If your organization owns any property such as office buildings or equipment, it needs to be insured through commercial property insurance. Consider all of your physical assets and the devastation you'd experience if they were destroyed. Even if you rent office space, think about business renter's insurance. Property insurance provides protection for unforeseen events such as fire, hail, wind, theft, and more.
Auto Insurance
Auto insurance is probably the most well-known type of insurance because it's required if you drive a car. If your business owns a car, purchase a commercial auto policy to cover the car from physical damage and also protect drivers with bodily injury and liability coverage.
If your nonprofit doesn't own vehicles, but employees and/or volunteers use personal or rented vehicles to conduct business or services for your organization, consider hired and non-owned auto liability coverage. This endorsement can be added to your general liability policy and provides protection to your organization if an accident occurs while conducting company business. This endorsement doesn't cover physical damage to the car but will provide protection if your company is sued.
Cyber Liability
The risk of cybercrime and theft of data from your organization is now a real threat. Do you have personal data from clients, donors, and employees? Databases and other online storage of this confidential information are at risk of being hacked. There's also the chance that an employee's computer with confidential information may be stolen. Cyber liability insurance protects your nonprofit from financial losses that may occur after a data breach.
Employee Dishonesty
Of course, no company wants to think their employees would steal from the organization, but the reality is that it happens. Reality also shows that this type of theft occurs over a long period of time and raises issues of trust between companies and volunteers or clients. Employee dishonesty, or crime coverage, protects your organization through reimbursement in the unfortunate case that an employee would be stealing from the company.
It's also noteworthy to understand that having employee dishonesty coverage may be a requirement to secure specific grants. Foundations recognize that in order to have employee dishonesty coverage, certain risk management processes need to be in place to reduce the risk of employee theft. Foundations may feel more comfortable giving a grant to companies that have undergone this risk assessment process.
Tips To Remember
No doubt, insurance planning is an overwhelming topic. Whether you already have set up coverage, want to make sure all of your risks are covered or are just beginning your nonprofit endeavors, here are a few tips inspired by Classy to consider:
Don't wait to set up your insurance plan. Even if your nonprofit is small, start planning for your insurance needs from the beginning. Not only do you want to be covered right from the start, but establishing your insurance history now will be helpful down the road. A clean claims history may qualify you for additional coverage and discounts.
Don't underestimate the cost. Insurance is not cheap, but it's important. Work together with a broker or agent to assess the risks of your nonprofit and determine the coverage you need. If the price tag is high, look for ways to absorb more risk and reduce premiums or budget accordingly for the future.
Don't lose focus. Look at the tangible risks that are known and focus on protecting them. Consider your operations, your people, and your assets and evaluate what coverage is needed to cover them.
Don't forget your culture of care. By taking precautions to insure your people and your mission against risks, your organization demonstrates the value it places on continuity to live out your mission and vision.
Don't miss out on the process. When you walk through an assessment of risks, you'll likely uncover valuable unknown information. Whether you find gaps in thinking or planning, you'll come out of the process with an insurance coverage package and a better assessment of threats and opportunities within your organization.
Don't pretend you're not a business. Although you're focused on meeting the mission of your organization and doing good in your community, it's still important to handle your processes as a business with diligence and respect You know this applies with accounting and human resources. It also applies to insurance. Being responsible and prepared is an important element of business success.
By Angie Reedy