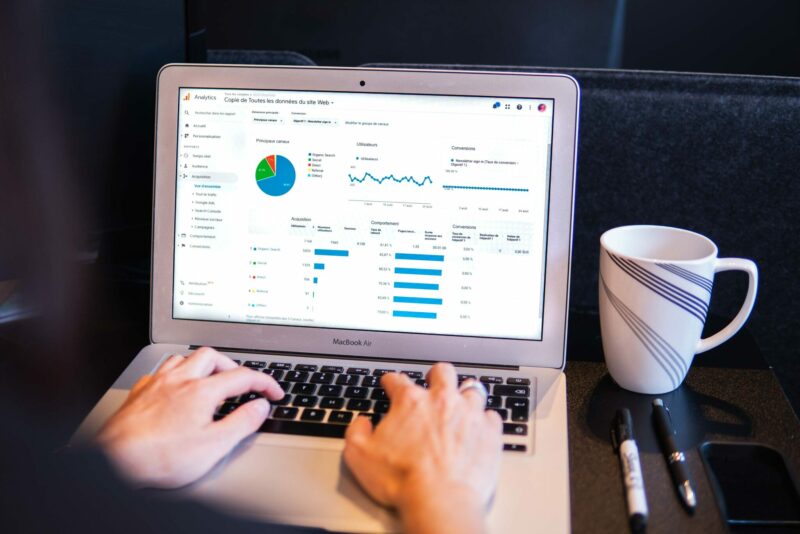 We know you work hard all year long to fundraise for your organization, but did you know the last month is when it counts the most? According to Charity Navigator, 30% of all giving occurs in December and 12% occurs on the last three days.
This is a charitable time of year and people are much more likely to give back. It's crucial to plan ahead for this season and use all of your tools to bring in donations from the many people who want to support your cause. Let's go through some of the major components that contribute to end-of-year giving.
Start Planning
Just like when you realize the holidays are days away and you only have one gift purchased, end-of-year giving opportunities can sneak up on you. Start planning early so your organization has plenty of options. You want to draw in donors before they've exhausted all of their donation funds. There are a few ways to prep your content.
Create an email marketing plan so donors are aware early. This gets them excited and committed to supporting your organization during the holidays. You can plan them out so all you have to do is hit send when the time comes.
Make sure all of your social media profiles and website are updated. You want people to easily learn about your cause and have correct information all year long. Be sure all of your contact numbers and links to your donation portal are correct and easy to access.
Study your numbers from last year. See where you exceeded expectations and which areas of fundraising didn't do too well. Adjust and make sure you're spending your time and resources on the right things this year. This also prepares you for any board meetings that come up throughout the year.
You can go as far as creating posts (Canva is a great tool) and saving them for closer to the end of the year. Hootsuite can help you schedule them when you're ready. This helps everything flow easily and allows you to stick to a theme if you choose to do so.
Venues get booked quickly for the holiday season. Not only are other organizations planning for their end-of-year events, companies are also planning their holiday parties. Make sure to get your name in quickly so you have your ideal venue in December.
Host a Fundraiser or Event
The holiday season seems to be filled with events. It's a time to connect with family and friends and even better when the time includes giving back. An event can also draw in new faces. Be sure to utilize local media and the Facebook Events feature to spread the word. Allow people to sign up as a volunteer or to help with the next event so they stay connected long term. Here are a few ideas for your holiday fundraiser:
Charge admission at the door and use this to support your nonprofit. There are many variations of a cookie walk- choose one that best suits your organization.
Create a fun theme and invite people to come spend the night out at an auction. Oftentimes, businesses will donate baskets or gifts for you to auction off. Make sure to ask around and get people excited about the event.
Tell people to wear their "ugly sweaters" or just bundle up. This is a great event for families to do together. Make it fun and stick to a theme throughout the course.
Maybe this is a chance for them to meet Santa or do a holiday craft. Kids are often home more during the holiday season and parents want to spend time doing fun activities with them. Be sure your event at least has a kid-friendly zone so they get excited too.
Do you have a community center where many people buy their gifts? Gather some volunteers to gift wrap! Collect a small fee to go back to your organization. This is a great way for people to learn about what you do, so be sure to provide pamphlets and signage to intrigue people. Always provide your social channels so they can follow along. Maybe they don't use the gift wrapping services, but they may visit your website later on.
The holidays are a busy time for many, so maybe the event is a one-stop-shop. Donors can come support your cause while also browsing local vendors for other holiday gifts. You can also take it virtual. This makes it easier for people to attend (via their computer) and they can donate with the click of a button.
Provide Holiday Gift Options
People love to support local organizations during the holidays. Make sure you have a way they can give the gift of your organization. Offer vouchers to sponsor someone your organization helps. Maybe you sell dog toys and all the proceeds go back to your shelter. Or maybe you work with artists—commission them to do a holiday-themed session. These pieces can be purchased as Christmas gifts while also supporting your cause.
Reach out to nearby businesses and see if they are willing to feature some of your items. Better yet, maybe they will team up and create a basket of their products, while giving some of the proceeds to you. Does a local coffee shop serve a holiday latte? Team up with them to offer a drink based on your cause and let people know a certain amount of each purchase goes towards your organization. Also, reach out to larger corporations who might sponsor your event or fundraiser. Be ready to show them the numbers if you go this route. Be sure to promote the business on your social media in return. It's a two-way street and a collaboration can be very beneficial.
Utilize Giving Tuesday
Giving Tuesday is held on the first Tuesday after Thanksgiving every year. This year, it falls on November, 20, 2021. It is a time for people to focus on giving back in whatever way they can. There are many social media campaigns during this time and people make great use of their online fundraising methods. Using #GivingTuesday can help put your organization in the spotlight, as people are actively looking for a place to donate.
Keep it Personal
Be sure to reach out to your consistent donors individually. Thank them for their continued support and make them aware of year-end fundraising opportunities early. You can also send them an end-of-year giving appeal. This is essentially a letter asking for their support as the year comes to an end.
They deserve VIP treatment for their continued support. Maybe even ask for their input on fundraising events or invite them to an exclusive Facebook group. Most will enjoy being part of the process.
The same goes for reaching out to the public. Make sure they feel as though you're talking directly to them with every social media post or email. Make them see the heart behind your organization and give them a reason to keep reading.
Digital Demand
While having a physical item to sell is great, a virtual one is just as important. Maybe you have virtual gift cards/holiday cards created by members of your organization. Or maybe donors can buy special packages to gain access to special videos or behind-the-scenes content of your organization. You can also share a highlight reel of how your organization gives back to the community so people know exactly what they are supporting.
Remember to use your Facebook Donate button and online giving portals during this time. Remind people of the many ways they can donate and make it easy for them to click on a link directly to the giving option. Remind people that even if they can't make it to your actual event, there is always an option to donate digitally.
Create your own hashtag for each event or online fundraiser. This way your community can connect and share content easily. You can also create a Facebook page dedicated to the event so people have a place to check back and ask questions. Creating a digital community is just as important as meeting in person.
At the end of the day (or year, in this case), make it fun and personalized to your organization. Staying unique is key and be sure to come up with fresh ideas to keep people interested in your cause during the busy holiday season. Stay consistent with your content and thank every donor for their contribution. Show people why every dollar they donate matters, and you'll see the influx of support when December rolls around.
Finish the year out strong and cross your donation finish line!
By Kaitlin O'Dougherty