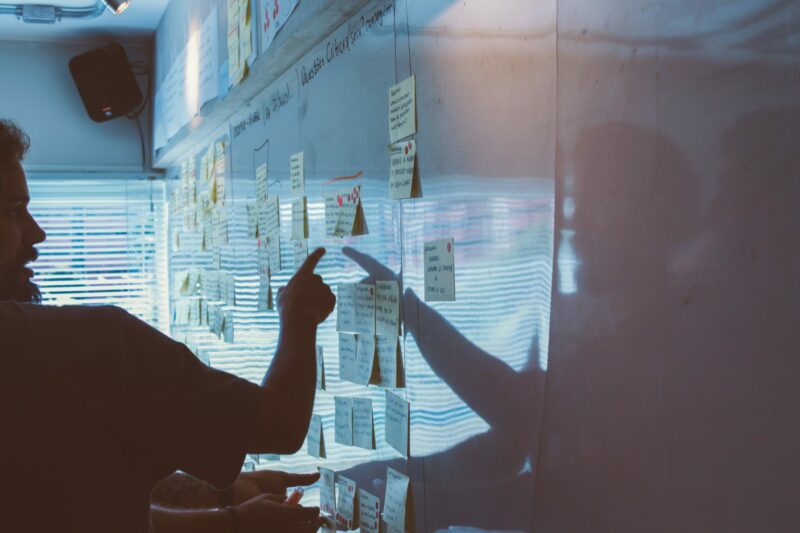 Volunteers form the backbone of nonprofits: they support events and fundraisers, perform administrative duties, and contribute a variety of skills to an organization. But managing them can be difficult as an organization grows, which is why most nonprofits use some form of volunteer database software to keep track of them all.
With a large pool of volunteer database software geared toward nonprofits, sorting through them all can be challenging. This guide helps you cut through the noise and find which program best fits your nonprofit. We will cover some volunteer database basics, when you should get one, what features to consider, and how the software can benefit both you and your volunteers.
When do you look for volunteer database software?
The switch should come when you realize the work from manually maintaining everything outweighs the cost and effort it would take to learn and implement automated services. For example, manually analyzing volunteer demographics for targeted recruitment campaigns can be difficult. You'll probably need to use a volunteer database that includes demographic analysis before you can run those campaigns.
Guidelines for choosing database software
Before we move on to the specific features of databases and how to get the most out of them, start browsing the different software with these guidelines in mind.
Match the software to your current size, projected growth, and purpose
Choosing a database based on the projected size makes sense; you want to grow your volunteer numbers, after all. But only use projected numbers you can expect in the next 6 months to a year. Most software works on a yearly subscription format, so you can always switch out a more affordable option that matches what you need now with databases that will grow with your organization in the future.
Balance the needs of now vs price; free volunteer databases are available, but they might not have all the features you're looking for to cut down on administrative time. For example, SignUp offers a free basic version of their software, but you can only have one organizer account and group page. If you want to delegate tasks to other staff or volunteers but don't want them to have access to everything, this probably won't work for you.
Don't overlook the basic design choices
Databases will approach even the most basic of functions differently, such as tracking a volunteer's hours. For example, the software Giveffect lets you turn your laptop, tablet, or phone into a kiosk that volunteers can clock in and out of at events. The program automatically records, uploads, and organizes in the database to save the time it would take to input it all manually. In contrast, the Track it Forward service includes a mobile app that volunteers can download onto their phones. They can log their hours into the system through their login information and even sign up for future events on a calendar.
Both databases take a very different approach to log volunteer hours, with drawbacks and benefits to each version. Giveffect provides a more centralized system where you and select staff have control over when, where, and how volunteers can log their hours for better accuracy. However, if a volunteer forgets to clock in or out of the system at the event, they'll have to contact you or other staff directly to fix the log.
Track it Forward does the opposite by giving volunteers control over their tracked hours, so they can input the information even if they forget to do it that day. Volunteers might feel more trusted and in control, but this also increases the chance of mistakes and inaccuracies; it's easy to forget your volunteer hours two weeks after the fact.
Consider the software's ability to adapt to your organization
Choosing a cheaper or more accessible option might be the best option for you right now, but you'll want to consider if it will hold up over time, especially after periods of growth or change within your nonprofit. A database with several features that receives frequent updates and face-lifts will ultimately last longer.
You might need to switch database platforms for unforeseen reasons in the future. Maybe you found a security risk in your current software, or the developers dropped support for the program. Transferring the data over to another platform can take a lot of time and effort that's better spent elsewhere. To avoid the hassle, look at the import and export options included in the program: does it allow you to port the data over to spreadsheets? Can it export the information directly to other platforms?
At the very least, look for software with the ability to export the data as a spreadsheet; many programs can import spreadsheets and organize the information automatically. You should still double-check the new system for any missing information, formatting issues, or errors; but automating the process can save a lot of time and hassle compared to doing manual data entry.
Some developers offer different software tiers, with more features for a higher price. These options allow you to start with a cheaper base package, and you don't have to worry about switching platforms to gain features you might need down the line.
Creating and optimizing volunteer profiles
While most volunteer databases try to set themselves apart from their competition, they often embody similar traits. At their core, volunteer databases should create profiles for every volunteer and track their hours spent working for your organization. Ideally, your volunteer registration forms should provide all the information needed to start a profile, including:
Contact info (with the preferred method)
Availability and favored shifts
Interests
Any skills, training, and certifications
Milestones and achievements
Maintaining accurate profiles allows you to efficiently pair qualified volunteers to specific tasks and collect demographics data to plan future recruitment campaigns. Most of this data will come from the volunteer's registration form, so you'll want to set up a thorough questionnaire for every bit of relevant information.
While the contact info and availability are straightforward, organizations can overlook the other sections and miss out on its potential. Consider the tips below to get the most out of each profile.
Interests
This section ends up less overlooked and more underused by accident. To match tasks and events with the best volunteers for the job, you want to look at their interests as well as their skills. For example, you need volunteers to read aloud to groups of kids in the next few weeks. You can search the database for "working with children" or "reading" for results, but you might miss out on Mrs. Suzy, the perfect fit who put "storytime" in her interests instead of those keywords. Some databases can detect basic synonyms like "kids" and "children", but might not pick up on "storytime".
To avoid this, develop a list of keywords for the interest section so you can see all the relevant results when matching volunteers to tasks. The easiest way to set up a unified keyword system is to make a list of interests that they can checkmark during registration. Include an "other" section with a spot to fill in a custom answer to accommodate niche interests or fill in potential gaps.
Skills and certifications
Finding a current volunteer to fill a role can create a smoother experience than looking for a qualified candidate by scratch, but don't miss out on the networking potential. Volunteers can view their current role as a break from the responsibilities of their professional life; a volunteer who manages social media for their day job might not want to fill a similar role in your organization. However, you could ask if anyone in their professional circle might be interested, which can line up the right recruitment opportunities.
Milestones and achievements
The largest drive behind volunteering comes down to making an impact; volunteers want to know that they did something good or important. Taking the time to acknowledge their achievements and milestones will give them a sense of accomplishment and show that you appreciate them. A thank you will never go unnoticed, but showing volunteers their service record with concrete numbers to back up their impact will go a long way toward bringing them back for the next event or opportunity.
How databases can benefit volunteers
Many databases can integrate with or replace other systems such as social media, customer relationship management (CRM), and content management for your website. As a result, some of these programs can provide clear, easy-to-use resources for volunteers and staff members that can sync across devices. These features listed below can speed up administrative tasks, minimize misunderstandings, promote growth, and make life easier for everyone involved.
Online waiver and form submissions
Submitting waivers and forms online can speed up registration and increase volunteer recruitment. A long registration process might encourage potential volunteers to move on to other opportunities or forget about signing up entirely. Volunteers can instantly turn in waivers, which lets you process them before events.
Access to volunteer handbook
Having your volunteer handbook on hand can save a lot of headaches, repeated questions, and confusion. While a physical version might be nice to have at events, any changes or updates will require a reprint, and everyone who owns a copy will need a new one. Moving the handbook online and integrating it into management software creates a streamlined resource that's easily updated and available to volunteers whether they're out and about or at home.
Each handbook should include this basic information:
Mission, history, goals, etc.
Policies (including breaks)
Legal info/disclaimers
Clear instructions for giving feedback or pursuing serious issues
Direct point of contact (supervisor, manager, etc.)
Staff directory
If your volunteers work at a specific site or building, you can include a map with restroom locations and other amenities.
Feedback system
One of the biggest tools to grow your organization, feedback tells you what works and what should be done better. Implementing feedback can keep your volunteers happy and make them feel respected, which leads to better retention overall. Look for database software with integrated feedback systems that are easy to find and use from the volunteer's end; searching for a system buried under other information can dissuade volunteers from giving feedback or attending future events. A transparent system encourages communication between staff and volunteers while showing that everyone's time is respected.
Accessible training
Like the volunteer handbooks, providing online training to volunteers can cut down on confusion and prepare everyone for their tasks ahead of time. YouTube (and by extension, Google) hosts several online resources made to help nonprofits create and share recorded videos, live streams, and other media. If you'd like a more interactive format, you can use programs like Zoom or Skype to encourage questions and direct communication.
Even when virtual training can't cover everything, such as hands-on tasks, you can prepare volunteers with basic practices and policies to save valuable time when they arrive on site. Then you can jump straight into the topics that are ill-suited for virtual learning. Don't forget to ask new volunteers how to improve the training process and what other resources they might want you to include.
In the end, managing volunteers can be very similar to managing paid staff. You need to respect them and provide the proper training and resources they need to get the job done. Volunteer databases develop organization and efficiency so you can spend less time on administrative tasks and more on furthering your nonprofit's cause.
By William Capella