Whether you work with a small nonprofit or a large one, creativity is key in a nonprofit marketing campaign. A big budget with bland ideas won't get you anywhere. What are some of the best ways to get the word out there? One great way is taking advantage of the Google Grant for Google Ads.
For more ideas, we have compiled a list of 20 creative nonprofit marketing campaign case studies across multiple platforms, from Twitter to your local sidewalk. Read on to be inspired!
1. Pledge Your Birthday – Charity:Water
The Idea:
Charity:Water suggests that supporters pledge their birthday to clean water. This allows friends and family to donate to Charity:Water via social media and tracking how much is raised.
Why We Love This:
This idea encourages supporters to share about your organization online, and their posts may convince others who had never even heard of your organization to donate! It also allows your supporters to feel directly involved in the fundraising process.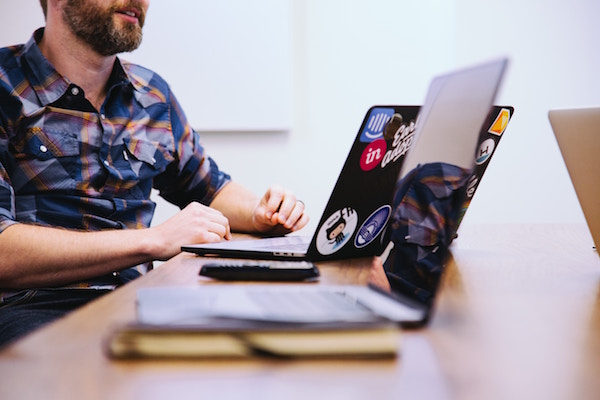 2. Stickers – Preemptive Love
The Idea:
Preemptive Love sells a sticker pack along with other merchandise to raise funds to work toward peace in Syria, Iraq, and other countries.
Why We Love This:
Stickers are trendy right now as decorations for laptops and water bottles, especially with millennial supporters. Stickers can raise money for your organization while also advertising it, and purchasing stickers is less of a monetary commitment for supporters than a more expensive t-shirt.
3. Dress Up – Dressember
The Idea:
Dressember participants wear dresses or ties every day during December to raise awareness and fundraise for anti-trafficking efforts.
Why We Love This:
This nonprofit marketing campaign is a great way to get supporters involved easily, and you don't need to limit the idea to dresses or ties. Like the all-black attire of celebrities during the Golden Globes, asking your organization's followers to don a certain color on a particular day or month can help them make a clear statement of support and spread the word!
4. How-To Videos – Samaritan's Purse
The Idea:
Samaritan's Purse made a humorous "how-to" video explaining the process of packing a shoebox for their annual Operation Christmas Child initiative.
Why We Love This:
While the video was funny, it also explained important information as to what participants could or couldn't pack, and showcased how easy it was to get involved with the project. A how-to video could show how simple supporting your organization can be!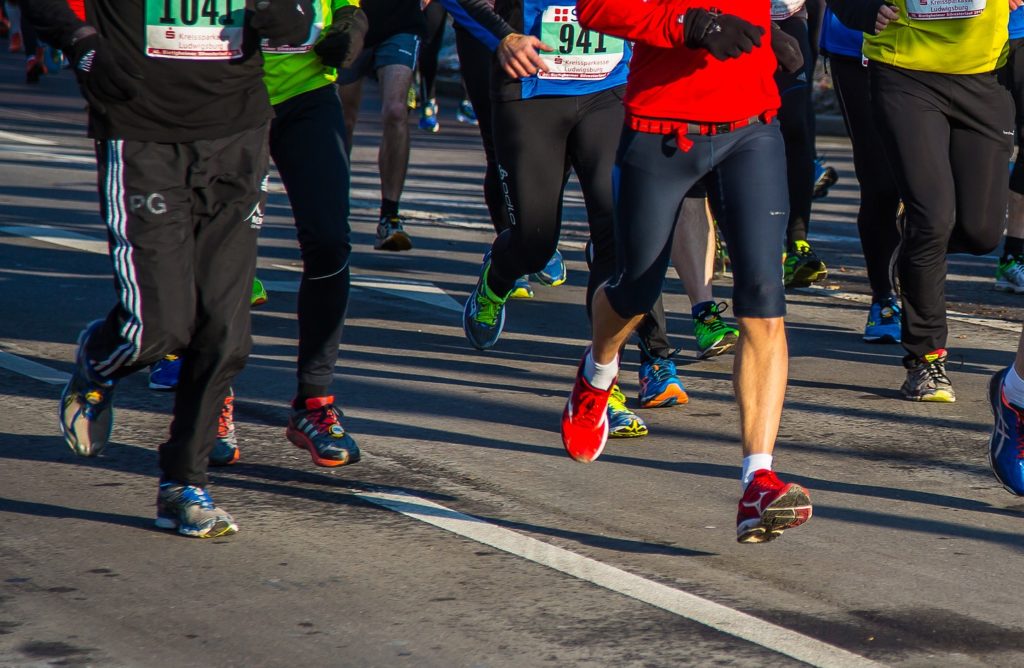 5. Marathon Team – Ronald McDonald House Charities
The Idea:
Ronald McDonald House Charities offers a way for 2018 Chicago Marathon runners to race to raise money for RMHC, providing race entry, fundraising tools, and training resources.
Why We Love This:
Although your organization may not have the funds to include race entry and other resources, setting up a team for a big race like this can increase visibility for your nonprofit as participants post on social media, and maybe even wear a t-shirt during the race promoting your nonprofit. Consider local races that your organization could create a team for, and maybe even get your staff to run alongside supporters!
6. Weekly Newsletter – Feed My Starving Children
The Idea:
Every week, Feed My Starving Children sends subscribers an update from their blog with a personal story of a child helped by their programs.
Why We Love This:
For supporters of FMSC, this newsletter provides tangible results for their contributions. Because the newsletter is weekly, it keeps FMSC content in the lives of their supporters, reminding them that their work is affecting real children.
7. ADOPT an Animal – Lincoln Park Zoo
The Idea:
Lincoln Park Zoo has an ADOPT an Animal program where sponsors can receive a certificate of ADOPTion, fact sheet, magnetic photo, and plush of the animal for which they are sponsoring care.
Why We Love This:
By providing ADOPTion info, Lincoln Park Zoo gives their sponsors a better idea of how their donation is specifically impacting the zoo and the lives of the animals that live there. With the magnetic photo, especially, their gift continually reminds sponsors of their involvement with the zoo and the animals they are helping.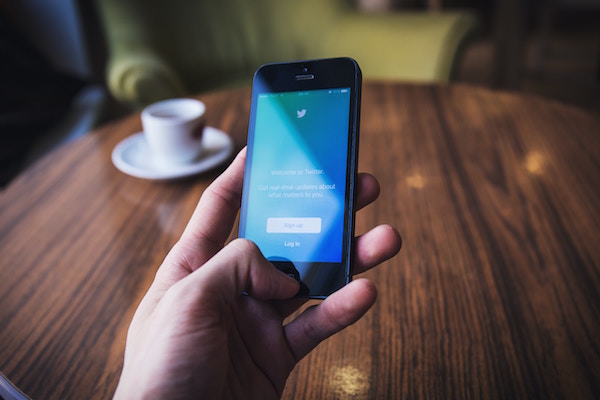 8. Twitter Polls – TEDTalks
The Idea:
TEDTalks posts polls on Twitter related to speakers' talks, asking users to chime in on various topics.
Why We Love This:
Polling is a great way to highlight an issue at hand, and prompt followers to check out the actual content discussing the debate, like the TEDTalks videos. If users don't know what their opinion is on the particular topic, polls showcase your nonprofit's content and the answers it can provide.
9. Anniversary Celebrations – Special Olympics
The Idea:
2018 marks the 50th Anniversary of Special Olympics, and the organization is hosting celebrations to promote 50 years of great work.
Why We Love This:
Even on the organization's website, the 50th Anniversary is a major focus, with the nonprofit looking forward to another 50 years ahead. This emphasis shows how much good the organization has done, and encourages supporters to continue making Special Olympics a reality. If your organization has an anniversary approaching, take advantage of this time to celebrate your important work with your supporters!
10. Snapchat Filters – Comic Relief Inc.
The Idea:
Comic Relief Inc. created Snapchat lenses and geofilters to promote Red Nose Day, which is dedicated to raising money to end child poverty.
Why We Love This:
Any organization can take inspiration from this nonprofit marketing campaign, even if your nonprofit doesn't have the money to fund a worldwide filters. Geofilters and lenses can be designed, purchased, and placed over a small area for a limited time for as little as $5! Find out more on Snapchat's website.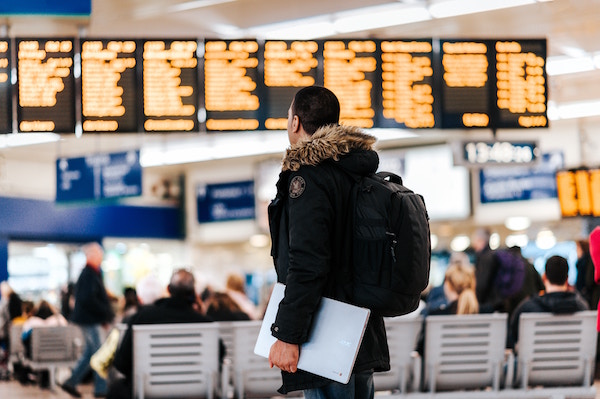 11. Donate Your Miles – Habitat for Humanity
The Idea:
Habitat for Humanity, along with other organizations like Breast Cancer Foundation for Research and The Salvation Army, partner with Delta Airlines to allow Delta members to donate their reward miles to help volunteers and others get where they need to be.
Why We Love This:
When thinking about fundraising opportunities, don't limit yourself to monetary donations. Think about supplies or services that your nonprofit needs, and then partnerships or people that could help provide them. For these organizations, the sky really was the limit!
12. Participant Videos – ONE
The Idea:
For #GirlsCount, ONE is asking participants to choose a number and make a video, which will help the organization create one long video counting all the way to 130 million and representing the girls around the world who are denied education.
Why We Love This:
Creating a short video is a simple way for supporters to participate in your mission, and ONE's eventual full-length video will certainly make a statement of how many people support education for young women everywhere. Consider how you can feature supporters on your social media accounts and showcase their efforts to make your cause succeed.
13. Virtual 5k Race – To Write Love on Her Arms
The Idea:
To Write Love on Her Arms hosts a virtual 5k, providing race merch with each donation and encouraging runners from across the country to join in by running or walking through their communities.
Why We Love This:
Even if your organization can't host its own 5k in-person, a virtual 5k allows supporters to participate no matter where they live. This nonprofit marketing campaign isn't limited to one place or time, but will still spread the word about your mission through social media.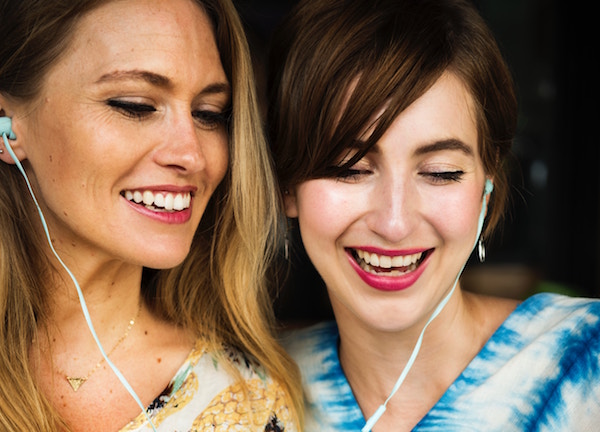 14. Spotify Playlists – AARP
The Idea:
To promote the American Music Therapy Association, AARP created Spotify playlists to accompany their article about music therapy.
Why We Love This:
As of December 2017, Spotify has 157 million users your organization could be reaching with playlists. Whether your nonprofit is or is not music-based, developing a relevant playlist with a branded image can get people listening to songs related to your cause and remembering your organization while they sing along.
15. Social Media Challenges – Make-a-Wish Foundation
The Idea:
With the #ArmWrestleChallenge, Make-a-Wish encourages participants to film an arm wrestling competition and tag Make-a-Wish on social media, with the winner donating to Make-a-Wish and the loser doubling the winner's donation.
Why We Love This:
The ALS Ice Bucket Challenge was an extreme success in 2014, and it makes sense for organizations to continue the trend with fun challenges for friends to do together in support of a great cause. To use this idea for your own nonprofit marketing campaign, think of a fun activity that your followers will want to do, and encourage them to do it for your organization!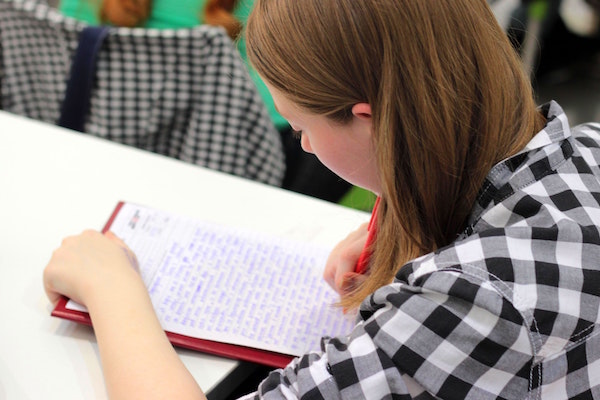 16. Student Support – No Kid Hungry
The Idea:
Seeking to end child hunger in America, No Kid Hungry provides a variety of ways that students themselves get involved, including hosting bake sales, getting an internship with the nonprofit, and suggesting their own ideas to move forward.
Why We Love This:
Especially for an organization that helps children in many communities, seeking student support is an amazing way to tap into the passion and ingenuity of young people. If your organization is trying to think of new nonprofit marketing campaigns beyond the ideas we've suggested here, consider having an email or social media outlet for supporters to share their own ideas. For students, this is a quick and inexpensive opportunity to support your cause.
17. Phone Apps – Best Friends Animal Society
The Idea:
The My Dog ID app matched users with their "dog twin" through a photo, encouraged them to share the results on social media, and helped them search for adoptable dogs in their area.
Why We Love This:
Whether or not your nonprofit creates an app, having an interactive experience that matches users with personalized results encourages them to share. Buzzfeed Quizzes are very popular versions of this. Brainstorm how your organization could develop something like this nonprofit marketing campaign that would have users telling their friends to participate, too!
18. Street Art – Crossroads Community
The Idea:
To promote their NYC soup kitchen, Crossroads Community created street art showing faces with mouths filled with garbage, highlighting the difficulties of the homeless community
Why We Love This:
The Street Fare project was designed to place information directly where the target audience were looking—the ground. Think about the places your target audience is interacting, and how you can bring them a clear picture of the problem your nonprofit is trying to address. Street art is one place to start!
19. Earth Hour – World Wildlife Foundation for Nature
The Idea:
Every year, the World Wildlife Foundation hosts Earth Hour, where individuals and businesses demonstrate commitment to conserve energy by turning off their lights.
Why We Love This:
Earth Hour helps supporters feel truly involved in the cause by giving them direct action to take, while also encouraging them to share about the World Wildlife Foundation on social media. What actions could your supporters take in unison to show dedication to your mission?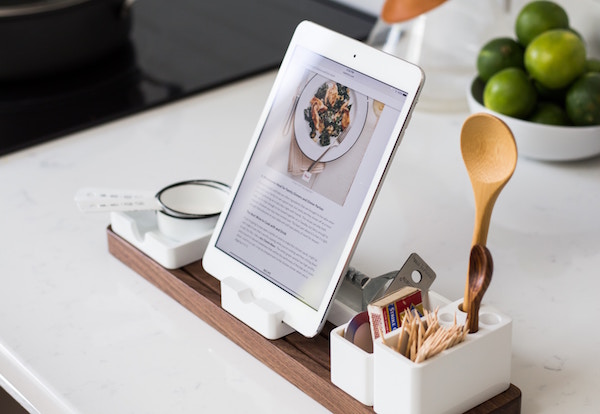 20. Recipes – Oxfam
The Idea:
Oxfam, which fights against world poverty, provides sustainable recipes on their website to show ways supporters can reduce waste right in their own kitchens.
Why We Love This:
Recipes are popular and practical content, and in this case, can get readers practicing what the organization preaches. If recipes aren't relevant to your cause, consider practical content your organization could share in your own nonprofit marketing campaign. By providing information your followers are interested in, your nonprofit can offer them something in return for support.
Your Next Nonprofit Marketing Campaign
Nonprofit Megaphone hopes that these 20 nonprofit marketing campaigns have inspired you! No matter what great work your organization is doing or what budget you have, you can get creative to show the world how to support your cause.