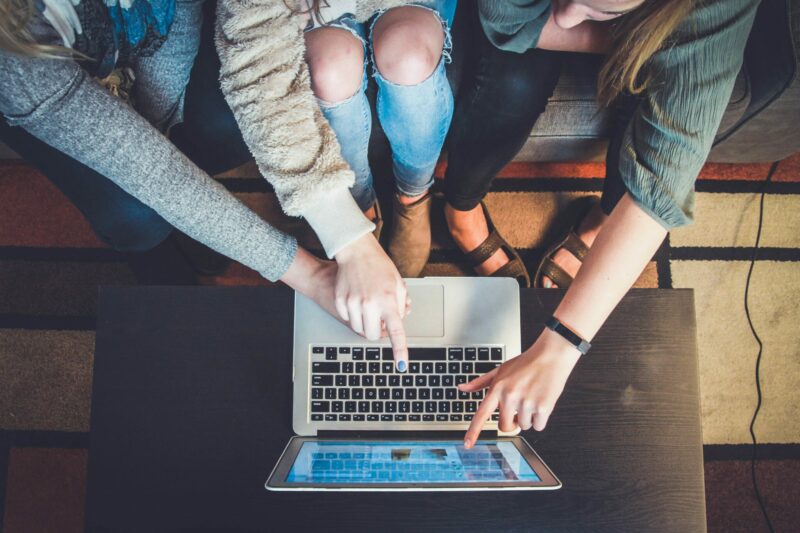 Sometimes, all that stands between you and a donation is a way to accept that donation. Imagine accepting a donation right from your phone! In a world where the swipe of a card goes a long way, having the mobility to do so is priceless.
This is where payment processors come in. These systems are the link between your nonprofit and the bank. They keep everything in one place and provide the data you need to track transactions.
There are many different payment processors out there, but each offers their own unique function. Although many take a small fee for each transaction, the ability to accept donations on-the-go is a luxury worth the price in many cases. Let's take a look at a few that make donating simple and allow you to get back to promoting your cause.
Our Top 7 Payment Processors
Square
Square is one of the more widely-known processors. One of the largest perks is the portability. You can turn your phone, iPad, or laptop into a payment processor quickly. You simply attach a Square card reader, which also allows for contactless payment. They also store donor information, so you can stay connected with supporters. For example, donors can save a card on file, making it easier to process payments next time. They take a 2.6% fee from each swipe; however, there are no long-term contracts. Another perk is that Square can send the donor a text message receipt if they so choose. This makes transactions faster and saves on printing physical receipts.
iATS
This service was created exclusively for nonprofits. iATS supports 14,000 nonprofits and puts their emphasis on donations, rather than just the collection of money. They offer online donation forms, mobile payments, and more to support your fundraising efforts. Make-A-Wish, the Ronald McDonald House, and American Red Cross are just some of the organizations that use this service. The fact that they exclusively serve nonprofits is a perk because they are very familiar with this aspect of payment transactions. They also offer a mobile payment option.
Shopify
Shopify offers exclusive rates for qualifying nonprofits. They also offer a list of apps that accept charity partners to further your fundraising efforts. The main draw of Shopify is the ability to create an online storefront and sell any products produced by your nonprofit. In an age where digital sales are the go-to, having the ability to sell and ship products is a large bonus. Shopify also makes it easier to link your donations and regular sales all in one place. Their prices and transaction fees vary, but you can view their pricing here.
Stripe
Stripe is another payment processor that offers a discounted processing fee for nonprofits. Their regular fee is 2.9% per each transaction. The stipulation is your organization must process 80% of payments through Stripe. Keeping all your payments in one place makes it easier, so this may not be a dealbreaker. They also created Stripe Checkout to make the payment process easier. This caters to both one-time purchases and subscriptions. The goal is to make checkout as fast and easy as possible so your donors have a positive experience.
Clover
Clover allows for contactless payment with or without wifi. They offer both their regular point of sale system and a mini version to save on space. Clover also has an app feature where visitors can check-in. Although frequently used for businesses to offer perks for recurring customers, the same could be done for nonprofits. Allow visitors to check in for fundraising events and send them something special when they reach a certain amount of visits. This is a nice addition to the payment processing offered on your organization's side of things.
CharityEngine
CharityEngine allows for payment processing and online fundraising for charities, as their name suggests. They offer event management capabilities, direct mailing to your supporters, and more. They also offer donation and event forms to help with virtual donations. CharityEngine is nice because it focuses both on the fundraising and donation collection side of the process. View their pricing here.
PayPal
Another well-known system is PayPal. You can easily check to see if your organization qualifies for reduced rates. This knocks the fee down from 2.9% to 2.2%. They also have the option to enroll for the PayPal Giving Fund. If your organization qualifies, this makes it easier for donors to find you and make contributions. PayPal is used by many corporations and will probably be familiar to a lot of your donors.
The Benefits of Payment Processors
Now that you have some options to sort through, let's talk about the benefits of a payment processing system:
Many nonprofit events require on-the-go fundraising due to the event-based nature of this sector. Lugging around a cash register is doable, but not ideal. Having a system that fits on your phone is much easier.
These systems make sure that every cent donated is logged. This protects everyone involved because there is documentation to back up every transaction. There is also a lot less room for error when a computer system is involved, rather than human calculation.
Many of these systems generate reports you can use to track progress. Having instant access to reports from last year's events is helpful when reporting to donors or board members. It also gives you a birds-eye view to see which events are making the greatest impact on your cause.
In today's world, contactless payment is critical. Having the option to swipe a card rather than handle cash is ideal for most people. Systems like Square and Clover offer the option to have the card insert on the other side of your payment station, so you aren't even exchanging the card.
Ultimately, making the process smooth for your donors is key. People are much more likely to keep donating if they trust the process. Payment processors make checking out a large number of people at events a breeze. It allows people to support without standing in a line for more time than they'd like.
Ultimately, the choice is yours. Some of these systems focus purely on the payment side of things, while others allow for more donor retention and marketing efforts. Next time you meet someone dedicated to your cause, you'll be ready with your mobile payment processor. Your next event has a larger turnout than expected? Congrats! You're ready with an iPad and card swipe to collect donations.
Utilizing these tools can save you time and reassure the donor that their payment is secure and properly transferred. Now get out there and promote your cause!