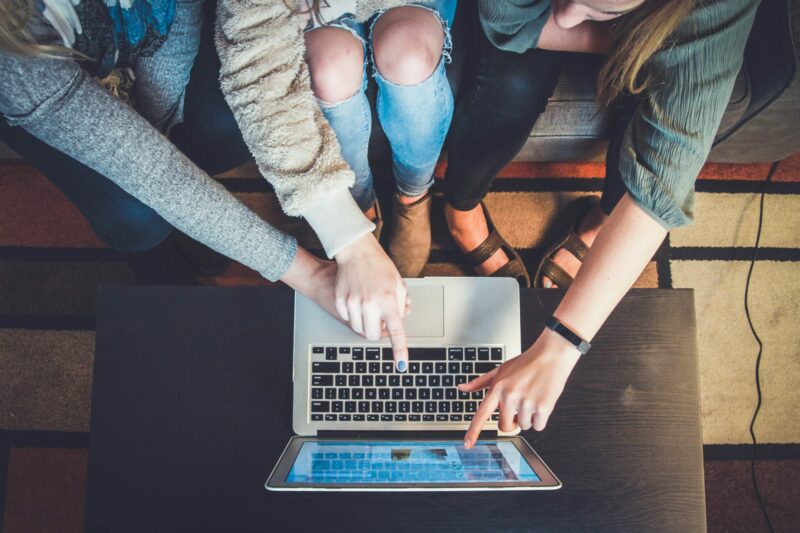 This guest post was written by Monika Jansen, of Jansen Communications.
It's hard to be objective about your organization's web content.
Even if you didn't write the content, you are too wrapped up in the day-to-day to take a cold, hard look at it. So…here are five ways to tell if your web content sucks.
Your Web Content Sucks If…
It's All About You
Prospective members, volunteers, or donors (shortened going forward to "prospects") don't care how long you've been in operation, what certifications you hold or how many countries you've worked in. They care what YOU are going to do for THEM.
If your web content reads like one big vanity project/bragging exercise, scrap it. No one cares.
Talk about how you help your prospects solve thorny issues and meet their own goals. You can talk about yourself in one place, and one place only: your about/story page.
It Doesn't Pass the "Grandma Test"
If your content is lacking detail, overly complex or simply doesn't make sense, Grandma will tell you. Don't have a Grandma? A fifth grader will do.
No fifth graders around? Ask someone you like and who works outside your industry for their honest feedback.
It Hasn't Been Touched in Five Years
Old web content is like old milk: both go bad if you leave them in the fridge too long.
Outdated content is likely inaccurate and irrelevant to your prospects. And as a result, it will ding your credibility and reputation.
Review your web content on a regular basis to ensure it's accurate. And while you're at it, continually add new content – new services, new volunteer opportunities, new events, new case studies, new downloads, new blog posts.
You Have a High Bounce Rate
A high bounce rate means people are leaving your website (or a certain page) almost as soon as they arrive on it. From a web content perspective, that means they are not finding the information they're looking for.
In either case, you need to pull in a marketing strategist to do an assessment and fix the issues.
No One Fills Out Forms
Depending on your organization, you might have a bunch of forms on your website that people can fill out to get more information. They could include:
Contact us
Subscribe to our newsletter, YouTube channel, or podcast
Download free stuff
Sign up to volunteer
Register for an event
If not many people fill out these forms, your landing page copy might suck, or your call-to-action might suck. Something else might need fixing, but in a lot of cases, it's the copy.
Feeling totally paranoid about your web content now? We will bring fresh eyes to your site, and let you know what to improve. Who knows – it might just need some small updates here and there. Contact us to set up a call.
By Monika Jansen
Monika Jansen is Head Kick-Ass Copywriter and Strategist (aka, CEO) at Jansen Communications, a boutique marketing agency that specializes in content marketing. Our goal is to create amazing content that forms an instant connection with your ideal clients, and then get it out into the world where they'll see it. Besides content marketing strategies, our services include brand messaging, website content, blogging, email marketing, social media marketing, and the catch-all bucket of marketing copy. Most of our clients are small to mid-size companies; industries span a rather wide range. Monika is an Amazon-bestselling author of a book she co-wrote with a client, and she sits on the Women in Business Initiative Advisory Board at George Mason University's School of Business. When she's not working, you can find her outside with her husband and kids, traveling (during non-pandemic times), snowboarding, and laughing.