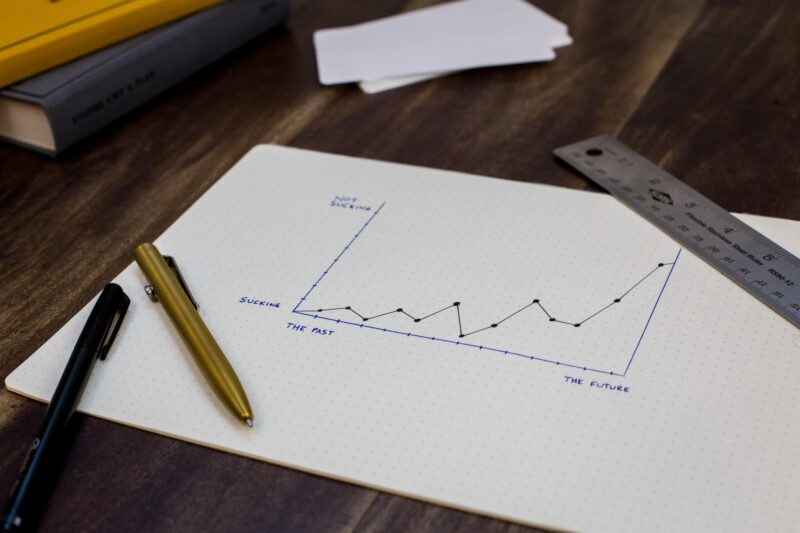 Do you have the ability to do everything you want to now? What nonprofit doesn't wish to do more for its community?
Capacity building is a means to achieve this end. It sets the bar for improvement in virtually every aspect of a nonprofit's function. Capacity building is a continual process with no end.
The old saying, "plan your work, and work your plan," comes into play here. You can't fully achieve your destiny without knowing what route to take. The only way to improve is to understand where you are now. Consider how you do things and ways that you can do them better.
Capacity building takes work. Often, the prospect of change is difficult. It can feel daunting to think about doing things in new and different ways. Training and other resources may be required. Your staff, board, and volunteers have a routine. Will they readily accept attempts to change it?
While capacity building begins as an internal effort, it expands to external capabilities. Donors and other outside partners will show greater interest in your nonprofit when it has allocated its resources to its fullest potential. Capacity building can broaden your nonprofit's appeal.
What Is Capacity Building?
What does capacity building mean for a nonprofit? It's the process of looking at how an organization is working now and finding ways to improve it in the future.
A keen eye on your mission and vision will guide your approach. Take a look at where you are currently and what direction you want to go. Determine what resources are needed to get there. Identify what other changes are required. There is no universal solution for capacity building. Every nonprofit is different, so any efforts to make improvements will have to correspond to the situation. Assess what your capacity is now.
How many clients can you serve?
What does your team look like?
How many staff members and volunteers do you have?
Would additional training help their performance?
In the day-to-day routine, it can be hard to think years down the road. But don't all nonprofits strive to not only grow but to thrive in the future? Capacity building is a way to increase the effectiveness and strength of your organization. At its core, capacity building maximizes a nonprofit's ability to accomplish its mission. It's a sound investment for your nonprofit's future.
It's a process — something that you are continually doing in order to improve. Capacity building is not just looking for short-term success but systematic change. Best practices to work towards include targeted volunteer recruitment, strong leadership, effective programs, sound finances, updated technology and solid infrastructure. Additional considerations are plans for leadership succession, communications strategy, and systems to measure outcomes.
Your nonprofit owes it to your clients to provide the kinds of services which will benefit them the most. As a nonprofit, you have a social contract to better serve the community. You are working for the community, and you are indebted to them. Capacity building can maximize your impact.
Benefits of Capacity Building
Capacity building provides the framework for your nonprofit to best serve your clients and achieve outcomes as an organization. The skills, knowledge, resources, and confidence gained from completing one project can carry over to the next one. Your nonprofit will have greater abilities to take on additional projects and as it does so, expand with even more capabilities. This continuous growth cycle can make your nonprofit more equipped for other responsibilities.
In all, the pattern of taking on more projects leads to a greater breadth of expertise which can make a nonprofit more sustainable. The health of the organization determines how long it will endure. A compelling mission is not enough to keep a nonprofit going. The organization must continually undergo a process of improvement.
From COVID-19 to rapid economic and political shifts, the world changes so fast a nonprofit has to be in a position to pivot when needed. The pace is relentless, but capacity building provides a sustainable edge.
Productivity Gains
More productivity benefits clients with better services, employees with more engagement and volunteers with more commitment. In time, donors and foundations will recognize this commitment to excellence and be more inclined to give.
How To Get Started
How does a nonprofit build its capabilities? To a certain extent, all nonprofits do some capacity building when they look to expand and acquire funding opportunities. But the pursuit of more revenue on its own is not as efficient as it can be. With capacity building in place, all aspects of the organization can improve in tandem and strengthen each other. In other words, it's easier to get grants and other funding if you have a strategic plan and all areas of the organization are achieving their best results.
Create A Plan
Capacity building is a slow process which requires careful deliberation. Who has extra time for deep introspection these days? For your nonprofit, the process might be easy to postpone. Organize your schedule to create the time needed to complete this exercise.
While this sounds basic, setting aside the space to think creatively is harder than it sounds. The day-to-day demands of running a nonprofit leave little time to ponder and reflect. Yet, the process of brainstorming new opportunities, and identifying present barriers and weaknesses is vital for the well-being of your nonprofit.
Capacity building requires a commitment of resources within the organization. Perhaps, outside consultants may even be needed, but potential gains make up for these initial costs. Donors and grant foundations will be more inclined to give to a nonprofit with a clear mission and meaningful long-range vision.
Use the strategic planning method of SWOT analysis to determine the Strengths, Weaknesses, Opportunities, and Threats applicable to your nonprofit. It can be hard to reveal what your organization is lacking or acknowledge what your competition offers to the marketplace and even your clients. However, SWOT analysis is an important tool to gain the information you need to place your nonprofit at its best advantage and ensure the likelihood of success.
A good comparison starts internally and reaches out to external elements. Make a blueprint of the ground work your nonprofit has instigated and build from there. Determine what you need to meet your goals.
Capacity Building Challenges
Undertaking capacity building can be challenging for a nonprofit from the start. Resource scarcity is a hurdle many nonprofits face. Tight budgets can limit the work that can be done on a day-to-day basis. Staff compensation may be lower than standard. All this can make expenses for capacity building seem extravagant.
Funding sources can add another challenge. The short duration of grants can constrain the potential for capacity building to reach its true fruition. Many grants are only a year or 2 in length, but it can take 5 years, or even decades or generations to see outcomes of capacity building.
No organization will ever achieve total perfection. Capacity building is an ongoing effort. It's an exercise that requires an unyielding commitment to process improvement. Think about what putting that philosophy in action would mean for your nonprofit.
Help and Resources for Capacity Building
Sometimes, an outside look is the only way to change internal practices. Plenty of great information about capacity building is available. Professional associations can be a valuable resource. It's their business to help nonprofits like yours to succeed.
Where can you go for outside help? The National Council of Nonprofits is a national portal where you can go to find information about your state association of nonprofits. This is a good place to get started. State associations can help nonprofits with capacity building as the National Council of Nonprofits explains:
"Because the core focus of state associations of nonprofits is helping to build the capacity of other charitable nonprofits in the state, joining your state association of nonprofits is one of the most effective ways to learn about the spectrum of capacity building opportunities available locally. State associations often offer workshops and training opportunities for board and staff, whether in-person or via the internet, as well as the ability for nonprofit leaders to learn peer-to-peer, collaborate, and stay up-to-date with recommended practices and new trends."
Build Capacity For Your Nonprofit
Now that you know more about the value of capacity building, take that first-step in ensuring the long-term success of your nonprofit. Sure, it takes time and you're already busy, but the payoff will enable your organization to better serve your clients and community for many years to come.
Look at where your nonprofit is now and how it aligns with your mission statement. From there, consider the loftier goals from your vision statement and where you want it to be. Address any gaps which prevent your organization from moving forward with your mission and vision.
Pursue activities that will improve funding and other outcomes, along with how the nonprofit functions. Take a structured approach, have a plan, use a timeline, measure results, evaluate what is working and what could be improved. These steps will steer the course of your capacity building journey. It's a long road worth taking.
By Lee Ann Owns