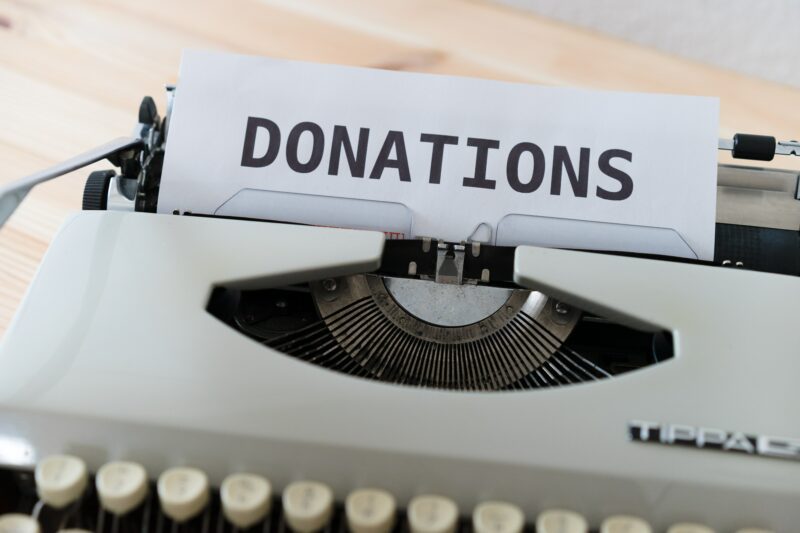 In a culture where charitable giving increases almost every year, the internet has become the easiest way for individuals to donate. That means it's essential for nonprofits to utilize their online resources. Whether you're fundraising for a specific project or simply want to put your nonprofit out there as a charity of choice for individuals, here are 5 trusted and valuable fundraising websites to keep in mind.
Facebook
With over 2.70 billion monthly users, Facebook provides access to the largest social media network on the internet. For nonprofits that are already verified and have a large following on the site, setting up a Facebook fundraiser is a no-brainer. The platform is totally free and covers all processing fees, so the only cons are the lack of full control and easy donor-management. As a start, and especially a supplement, Facebook is a great choice.
GoFundMe Charity
GoFundMe may be the most well-known fundraising website on the planet. The site has a platform specifically for nonprofits, GoFundMe Charity, made for simple, high-quality campaign management. They don't charge for subscriptions, so your only costs will come through processing and platform fees. Some features include total access to your fundraising data, unlimited campaigns, and customizable microsites.
Salsa
Salsa is best known for their extensive Customer Relationship Management (CRM) technology. The platform gives nonprofits access to a full profile of every donor that includes contact info, detailed donation history, and information on previous interaction. The site also uses "Smart Engagement Technology" to make automated contact and keep your donors involved. Pricing-wise, Salsa comes out about average, but varies greatly depending on the size of your campaign. Thankfully, Salsa does provide a free demo, so you can test whether their products are right for you, risk-free.
Classy
"Online Fundraising for the Modern Nonprofit" reads the homepage of Classy's website. The platform provides a vast variety of resources, from fundraising in over a hundred worldwide currencies to donor management and integration with other platforms. This means you can seamlessly connect Facebook fundraisers, track conversions with Google Analytics, and reach your donors through services like MailChimp. Classy's pricing varies, from a starter plan with no subscription fee to Pro and Enterprise plans with lower processing fees and more features.
Kindful
Kindful is another resource with a comprehensive list of integrations and donor management options. They offer a plethora of fundraising tools, from highly interactive donation webpages to commitment-tracking and text-to-give options. You'll also have the option to connect other sites like Classy and GoFundMe to your Kindful profile, keeping everything in one place. Kindful charges a monthly subscription fee that scales directly with your nonprofit's number of contacts, meaning small nonprofits don't have to worry about paying for space they won't need.
Hopefully this list can help in your search for the best fundraising software for your campaign. Remember that it's okay to try those free demos and switch services a couple of times until you find the platform that's right for you. These sites are also integrative for a reason: running campaigns from multiple platforms can help you find the exact tools you and your donors need.
By Alana Jones