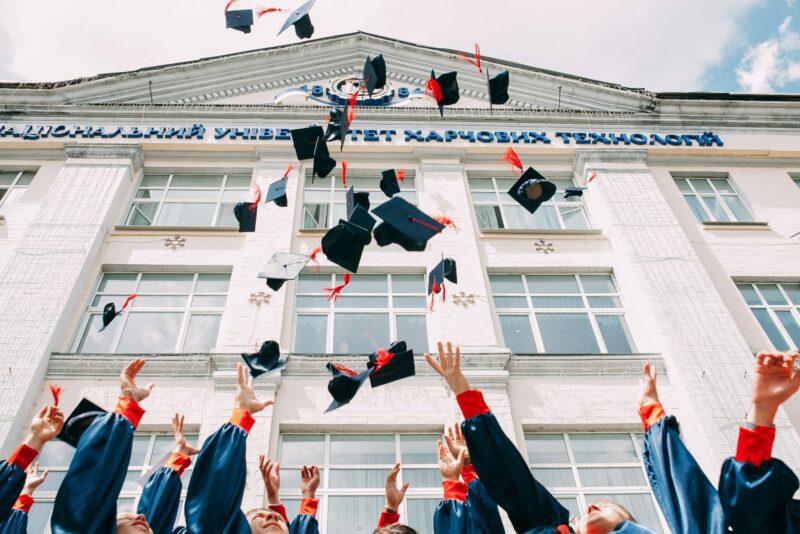 What does an eager young graduate look for when searching for a job? An ideal position provides a nice salary, a good location, and, if you are lucky, a sense of purpose.
However, personal satisfaction is often the least of young peoples' concerns and more practical considerations are front of mind. The ever-mounting threat of student loan debt (average outstanding student loan debt in 2016 was $37,102 – a 78% increase over 10 years) weighs heavy on their shoulders and graduates are forced to prioritize financial interests above those of job satisfaction and altruism. As the numbers of borrowers and the trillions of debt owed increases more people are forced to focus on paying back loans rather than buying a house, saving for retirement, or having children. In fact, student loans account for the second largest type of debt behind only mortgages. This trend is harmful to society and the economy overall – money going to student loans cannot be spent in shops or housing markets – but arguably most harmful to nonprofit organizations.
It is a well known fact that public service jobs pay less, which leads many with large loans to rule out this sector completely. Private not-for-profit and local government jobs actually pay the least, when compared to other sectors of government and private for-profit positions, despite more advanced degree holders working in both these sectors than those with only undergraduate degrees. Essentially, those with the most education, and therefore most student loans, are taking the lowest-paying jobs. This means that those with the most debt have the least chance of ever paying off their loans, leading to a lifetime of paying off interest instead of investing in other things. It is not just that tuition costs are higher, but with six figures of debt plus a decade or two of interest it becomes impossible to manage.
As the problem gets worse, the nonprofit sector suffers because it is less able to attract and retain talented candidates, leading to weakening organizations over time. So, how do we attract the best and brightest candidates if a massive salary is out of the question? Perhaps your candidates would be swayed if working for you helped make their student loans disappear. Granted, it is not quite that easy, but there is already a program in place to forgive student loan debt for those working in the public service sector. Qualifying for this program can be a little tricky but is not impossible and could be a major benefit in both recruiting new talent and retaining existing employees. It is called Public Service Loan Forgiveness (PSLF).
What Is Public Service Loan Forgiveness?
There are certain perks to nonprofit work, even if a large salary is not one of them. This includes qualifying for the Public Service Loan Forgiveness program, which will forgive your remaining student loan debt after you make 120 eligible payments toward a Direct loan on an income-driven repayment plan and work full-time for 10 years in any U.S. federal, state, local, or tribal government or not-for-profit organization. This includes any position in a 501(c)(3) nonprofit, military service, public interest law services, early childhood education, public health, public library service, as well as Americorps and Peace Corps volunteers. The forgiven amount is also not taxable as income, which is unique to this specific loan forgiveness program and therefore the nonprofit sector. It is also rather inexpensive for the government, because after 10 years most of the forgiven amount is just interest.
It can be tricky to qualify for this program. The requirements are very specific with almost no room for negotiation. You must have:
the correct type of loan (Direct)
the correct type of loan repayment plan (income-driven)
made 120 payments on qualifying loans (typically 10 years)
and obtained an employment certification form from your eligible employer
Furthermore, loan servicers have been known to provide incorrect information regarding this program as a means of forcing borrowers to continue to make payments and accrue interest. This did lead to A.B. 376 the Borrower's Bill of Rights and a temporary expansion of the program directed at those who were rejected from PSLF in 2018, but still only 661 of 54,000 applicants were approved and only $27 million of the $700 million budget was spent. But do not be discouraged! This program may be flawed but it can still help you grow your nonprofit organization.
How Can It Help?
PSLF specifically applies to those in public service positions, which could help mitigate a smaller salary. You might think, "Great! I love helping other people, but how does this specifically help my nonprofit and the community we serve?" This program obviously makes a huge difference in the borrower's life but it also:
boosts the economy (that money can go elsewhere now)
employee recruitment (people will be attracted to this benefit)
employee retention (it takes 10 years in public service to qualify)
and the overall quality of your employees (better benefits, better candidates, better results)
In short, advertising and improving student loan forgiveness programs will increase numbers of talented applicants in the first place as well as ensure employee retention because the requirements necessitate 10 years of service.
What Is The Catch?
The eligibility requirements are rather strict and less than 1% of applicants are approved. They might not have the right kind of loan, were late on payments, or are on the wrong repayment plan. Some have made payments for years thinking they would eventually qualify only to find out they were on the wrong plan the whole time and they have to start all over. Even if you do meet all of the stringent requirements, 25% of applications are denied due simply to missing or incorrect information.
Another problem is also the number of applicants. There were just under 12.5 million employees in the nonprofit sector in 2017 and as of December 31, 2018 only 53,749 student loan borrowers submitted 65,500 applications for public service loan forgiveness. According to Dragonetti, the biggest problem is that a majority of people are unaware that this program even exists. In a CalNonprofits survey, "93% of employee respondents reported that their employers did not offer loan repayment assistance. This is striking when 87% of those respondents also reported that it was very likely or somewhat likely that loan repayment assistance would influence their decision to continue working at a nonprofit."
How Do We Make Public Service Loan Forgiveness Work For Us?
Collaborate. Work with other nonprofit organizations, loan servicers, financial institutions, or someone from a relevant government office to create a fund or even just talk to your employees about the program. Consider creating a course with a site like NonprofitReady, who provide free training for those working in nonprofits.
Vote. Support candidates who support policies like A.B. 376 and the expansion of PSLF.
Campaign for policy changes. Let current and future politicians know this issue is important to constituents. Support expanding PSLF and other loan forgiveness programs, lowering interest rates, canceling student debt, and other similar policies.
Educate. Tell everyone about it! Do you know someone who is thinking about working in nonprofit, but is leaning towards other, more financially rewarding options? Let them know about PSLF and how it could help them. Tell your coworkers, your HR department, and your grandma!
What About Those Who PSLF Does Not Help?
Despite best efforts, some still will not be able to benefit from PSLF. Never fear, use what you already know to make some creative changes at your organization. Find other ways to create student loan forgiveness programs!
Within the organization: create a set budget and choose from employees (some sort of contest? Essay? Best idea wins? Best contribution? Most need/highest loans?)
Create a special fund for this purpose
Work with financial institutions for employees with private loans
Vote, lobby, and campaign for laws and policies to change
Summary
How do you take advantage of this knowledge to help your nonprofit grow?
Advertise in job postings and on websites that your position qualifies for Public Service Loan Forgiveness. The PSLF program is a benefit unique to public service work, specifically the tax benefits, which can give your organization an edge in the recruiting process. It can bring more and better applicants, higher employee retention, an economic boost, and allow employees to save for retirement or buying a house.
Include information about PSLF in new employee orientations and paperwork, around the office, in company emails and newsletters, at annual reviews, etc. Make sure your people know how to qualify for public service loan forgiveness.
Take anonymous surveys to gauge interest and eligibility. This might help you decide if you want to bring in some sort of PSLF advisor or have a day dedicated to filling out the employment certification form.
Appoint someone who is the "PSLF Point Person" at your organization. They could be in HR or went through the process themselves. They will be able to answer your employee's questions or help guide them.
Set up a talk or workshop with someone from Student Debt Crisis, Nonprofit Student Debt Project, or any financial or loan advisor willing to volunteer their time.
Work with local financial institutions to help your employees consolidate their loans or set up forgiveness programs for those with private loans that do not qualify for PSLF.
Create a social media campaign encouraging people to tell their stories about student loans and PSLF (tag your organization, loan servicers, news organization, political candidate or group who is fighting for change). This strategy brings attention to the problem as well as your organization.
Other Resources
By Rebecca Law